VENUE CHANGE Craic & Cèilidh – 19 October
We have had to change the venue – now at Pittentrail Hall. Please let others know!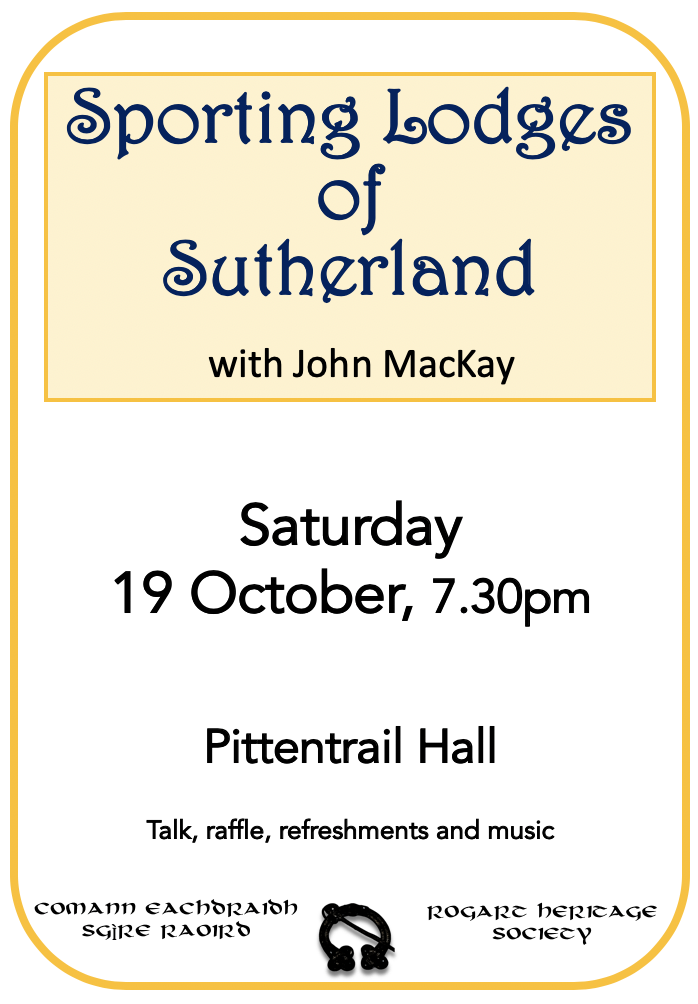 Sutherland Estates used to own dozens of sporting lodges in the county and John MacKay, Tordarroch has gathered together pictures of them (new and old). Some were grand, others quite simple, the variety of architecture and location is outstanding.
Even if you have seen his slide show before it has been updated and more pictures added. A fascinating night is expected.
Musicians – please come along, we'd all love to hear you play!